Thanks for report from Economic Daily News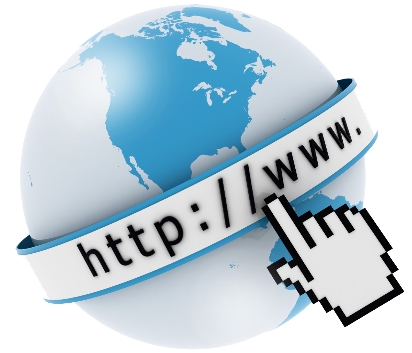 Link: Report from Ecomic Daily News, the ABA palstic extrusion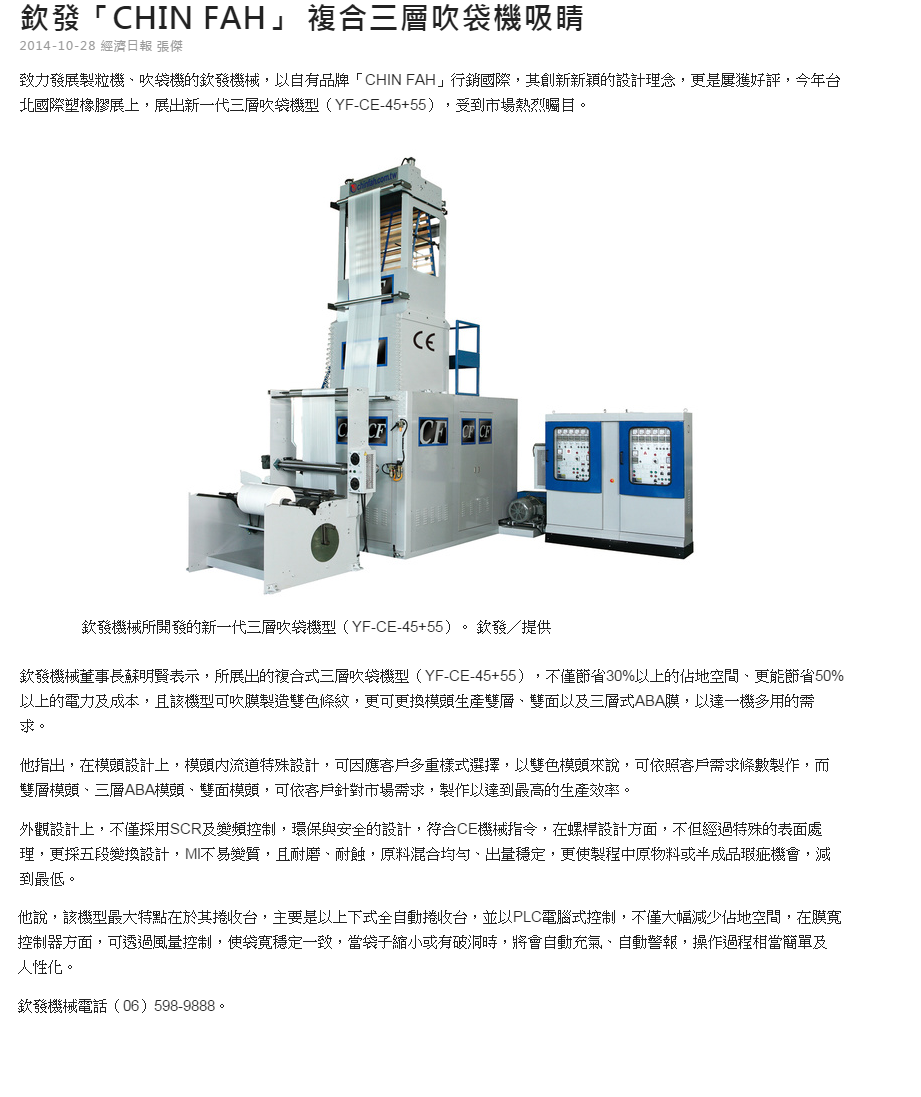 Translation...

Focus: ABA three layers die head inflation machine

CHIN FAH machinery, who committed to the development of blown film machine and recycling machine, had been market around the world use its own brand "CHIN FAH". Its innovative new design concept had rewarded high comments. This year in Taipei PLAS, CHIN FAH showed a new ABA three layers inflation machine had become the tendency in the plastic market.

Michael So, chairman of CHIN FAH said the exhibited ABA three layers inflation models( CE45+55), not only to save more than 30% space but also to save over 50% power and cost. The ABA three layers inflation machine can be blown stripes colors, further more it can be produced double colors, double layers, double sides, and ABA three layers film by change the die head, to achieve demands" one machine, multi application".

He pointed out that the special design of die head, flow channel, could provide multi choice to customers. For example, customers can select multiple styles to double color die. Furthermore, the double layers die, ABA die, and double side die could produce customized; depends on their local market to achieve the highest production efficiency.

The outside design, not only use SCR power save system, environmental protection, and safety but also in accordance with CE standard. The screw had design trough a special surface treatment, and use five segments transform design, therefore the quality of MI is good, not abrasion and corrosion easily. Also it could minimize the defective products.

The most important feature of ABA three layers inflation machine is its winder unit. Its use up and down automatic type and PLC, it can reduce the use of space. In film width controller, in order to stable bag's film, is use air control. If bag is smaller or broken, it will automatically inflate and alarms, the operation is quite simple and friendly.