International Taipei PLAS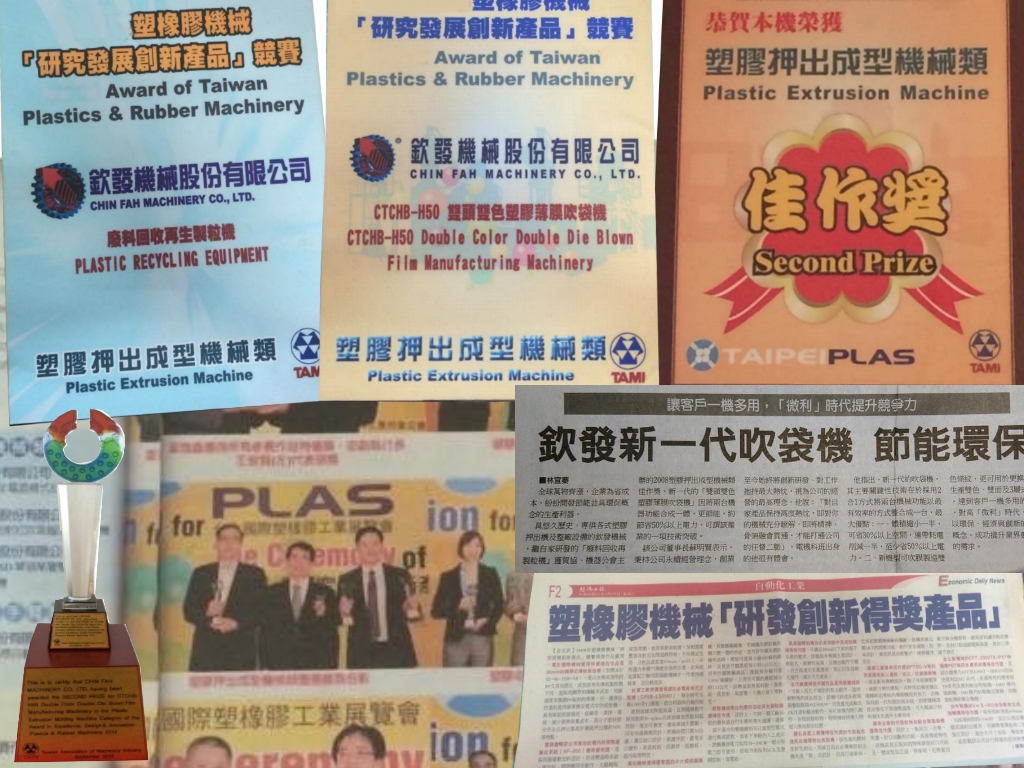 International Taipei Plas, we displayed the"ABA Three Layers Blown Film Machine", which had sparked heated discussions, even exceed our expectations, especially thanks for the reports of major media.
In the plastic market, most people still use the single layer or ABC blown film machine. However, our ABA three layers machine not only combined the advantage of the two machines, but also improves the weakness. ABA three layers bag can strengthen its toughness without increase its thickness. Furthermore, the save power system can save the power and cost dramatically. The machine can blow two-color bags, and customers can change the die head to blow two layers or three layers, one machine for multipurpose, in order to meet the highest efficiency.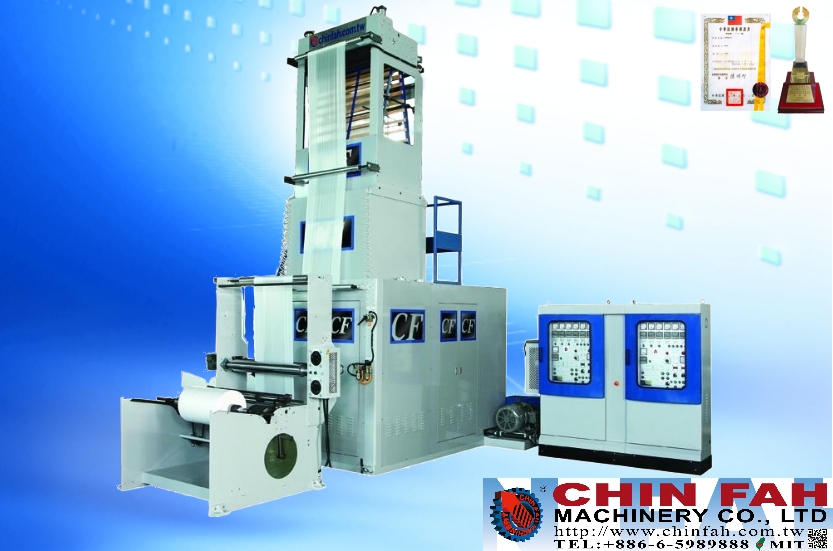 ABA Three Layers Blown Film Machine
Most customers want to use the recycled material to save the cost, regarding to the thin bags, the general PE single bag is easily broken while using the recycled material. Therefore, customers must use 100% new material to produce bags. However, the ABA three layers bag use the new material to wrap the recycled material. So, the bags will not be broken easily, and customers can save the cost as well. And now, the new material price is about USD2 per kilogram, and the recycled material is only USD1 per kilogram. Thus, it can save about 20~30% cost.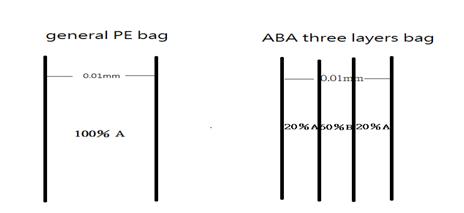 Furthermore, the ABA three layers machine uses "save power system" and" AC inverter", which can adjust the power supply and reduce waste, we estimate it can save power cost about 50% more. For long term, the costs which have been saved would be an impressive figure.
The brand new machine caused a tremendous response, customers from all over the world, including Thailand, Lybia, Egypt…etc, came to the show to visit us and want to buy the new machine. One customer ordered 10 sets immediately during the show. Moreover, the quality of our machines are recognized, we got a lot of awards, and one of the turkey customers bought the machines of ours in 2004 year, and he thought the quality was so excellent, so he visited us in the show specifically to buy our new machine.
We believe that in the following years, ABA three layers blown film machine will become a tendency in the plastic market!
The following is the compare between single layer machine and ABA three layers machine.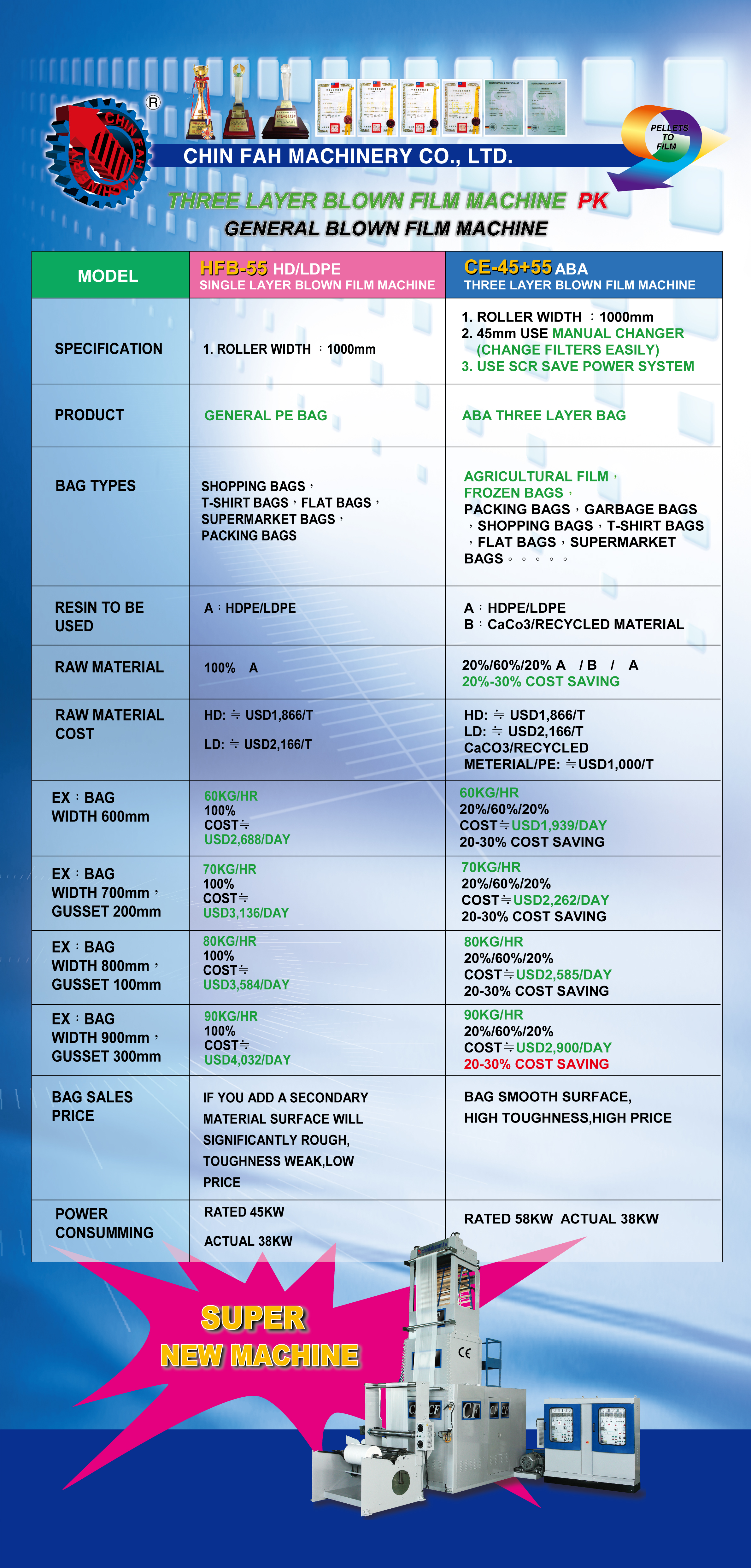 Any more information, please feel free to contact us: sales@chinfah.com.tw