Congratulations!!
CTCHB-H50 was awarded "Second Prize" of 2012 of Taiwan Plastic Extrusion Machine at TAIPEIPLAS.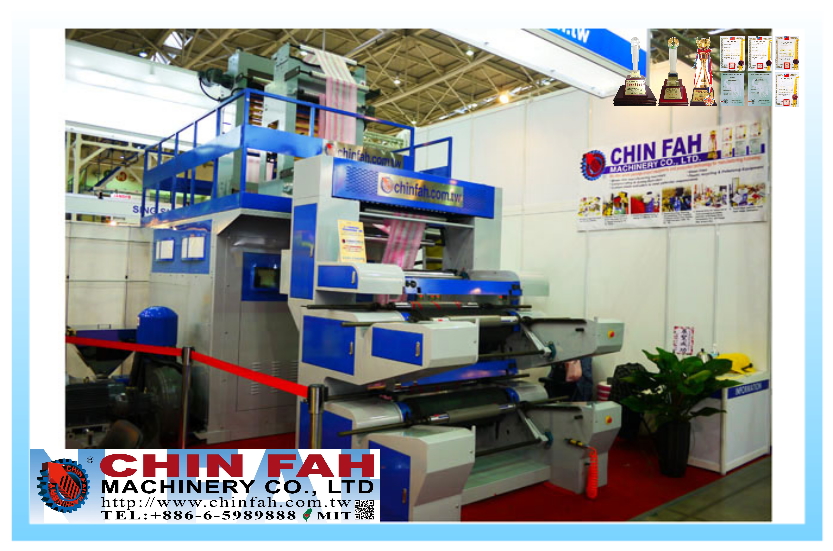 CTCHB-H50:Double Color Double Die Head Automatic Blown Film Machine.
Big innovation for Economic and environment protection!!!
High-efficiency 2-in-1 way, combine two-machine function into one machine, save 30%space,save over 50% power and save 20% budget.
Under CE Machinery Directive in August, 1999 to ensure the product security for the users.
If you need more information, please refer to
http://www.chinfah.com.tw/products.php?func=p_detail&p_id=3&pc_parent=1

or contact us directly!